So I started decorating 2 weeks ago...and just when I think I'm almost done, I decide to add something. I'm pretty sure my family is pretty sick and tired of the bins and assorted decorating necessities cluttering up the dining room table. So I guess I'm gonna "wrap it up" for this year. Pack away the ribbons and glass balls and sit back and enjoy it for the next couple of weeks. Here's just a peek at what I've been up to...I'll post more when I get my mess cleaned up ;)
Wreath holders made from perfectly chippy handrail brackets...
If you'd like to see more about these "handy" little wreath hooks look HERE
Funky little angels here and there...and twigs and twine everywhere...
My son and I spent an afternoon folding these book trees. So much fun...it brought back memories of the Reader's Digest trees I made in Pioneer Girls a "few" years back.
Love this little sleepy angel all comfy in this sugar bowl.
Here's a shot of my "Happy Place" all decked out.
The mantle stayed pretty much the same...with a few little "festive" additions.
A mixture of handmade and vintage ornaments adorn this tree.
We have fake trees...as per my hubby's "request". So I sneak in real greens wherever I can. These are actually little potted trees...and they are still alive, that's a Christmas miracle for sure!
I've been having fun with these big jars...so many fun ways to fill'em up!
Last but not least, I have a small collection of nativity sets scattered around...reminding us of the real reason for the season.
"For to us a child is born, to us a son is given..."
I plan to post more when I get my "junk" cleaned up...but until then, wishing many Christmas blessings to you and yours. Enjoy this magical time of year!
I am linking this post to...
and here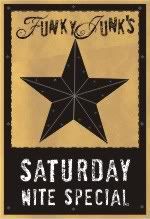 And here...
Coastal Charm's Christmas Open House
Maybe I'll "see" you there ;)